Unparalleled performance, true-dual-output MEMS oscillator in a small footprint package, or as an embedded MEMS resonator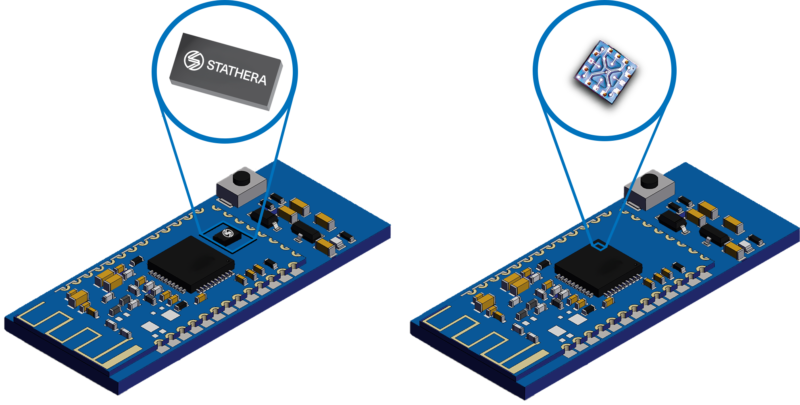 Packaged MEMS Oscillator:
True-dual-output MEMS oscillator provides ultra stable, low jitter and temperature insensitive kHz and MHz output.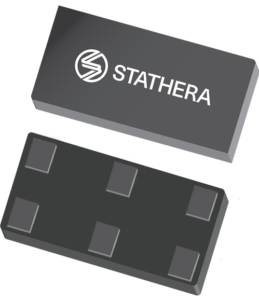 Key features and benefits:
True-dual-output timing solution
CLK1: 32.768 kHz output for RTC
CLK2: MHz output programmable
Ultra-low power, designed specifically for
battery operated devices
Reduces BOM, simplifies PCB design and layout
Enables cost-effective, fastest path to market
Superior shock and vibration resistance
Direct temperature sensing
Small form factor package options
Embedded MEMS Resonator:
Stathera's True dual-output (kHz & MHz) embedded MEMS resonator can be integrated into an MCU/SoC/PMIC for system control, power-moding and Real Time Clock (RTC), and/or into communication IC such as, BLE/NFC/GNSS, enabling accurate timing, simplification of design, lower system power, and reduced BOM cost.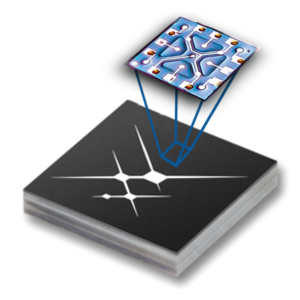 Key features and benefits:
Total system solution in one chip: Application IC + kHz & MHz resonator
World's highest Q-factor MEMS
Simplification of system design
Faster time to market – saves time troubleshooting external XTAL
Smallest system / PCB footprint
Lowest system power consumption
Higher shock and vibration resistance
Dual-Output MEMS Oscillator Board:
Stathera's dual-output MEMS oscillator board is designed to allow users to evaluate the temperature compensated, stable, and concurrent kHz and MHz outputs from Stathera's true-dual-output MEMS resonator. Contact us to request an evaluation board.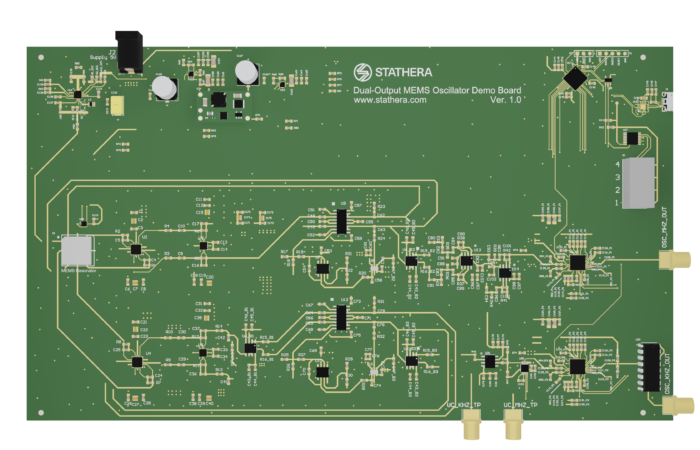 Key features and benefits:
Dual-output MEMS – kHz & MHz
kHz output 32.768 kHz.
MHz output configurable (multiple frequencies)

Stand-alone mode (selection via DIP switch)
Remote mode (selections via GUI software)

Temperature compensated, ultra stable frequency (both outputs)
SMA connectors – connection to frequency counter
Contact us to request a product eval board, or discuss our embedded MEMS timing solutions for integration into your system controller and communication IC.